Nagy #CFC, our Egyptian Correspondent gives us the low down on the arrival of Chelsea's first player from African Champion's Egypt…
26th of January is the date of signing for Chelsea of one the most promising football talents from Egypt & Africa.
Mohamed Salah or  Mo Salah as some would like to call him has completed a dream move to Chelsea, and a date that will always be remembered by him and by Egyptian football fans as the biggest move in the nation's football history despite having a rich history & football culture as African champions for six consecutive years.
Born in the city of Basion, one of the small & unestablished cities in Egypt  in the El Gharbia governorate.
Salah played his youth football in El Mokaweloon El Arab ( Arab Contractors) he started his first ever game with the first team against El Mansoora where he was substituted in a match that ended in a 1-1 draw.
He scored the first ever goal against Al Ahly in a match that also ended 1-1, and he played all the games as a regular for his team in the 2011-2012 season.
Basel after scouting him for a long time decided to sign him in 2012 after a match with the  Egyptian U23 Team where he scored twice coming off the bench in a match that was played in Basel's Stadium.
Salah recorded his Debut in a friendly game against Steaua Bucuresti and scored  in a match that ended in a 4-2 defeat for Basel. He made his league debut against Thun and his  Champions League debut against Molde. He scored his first goal in his second match.
He scored his first Europa League goal against Tottenham in the second leg where Basel Advanced on penalties to the semi finals.
Salah  then played against Chelsea and scored the first of 3 goals against Chelsea in the Europa League semi-final second leg at Stamford Bridge in which Basel were knocked out on aggregate 5-2. Salah won the Swiss League with Basel a week later.
In 2013 He scored his first ever goal in the Champions League against Maccabi Tel-aviv in the thrid qualifying round .
In the group stages, he scored a further two goals against Chelsea, one in each match.
Salah represented Egypt in the U20 world cup in 2011 & the U23 in the Summer Olympics where he scored 3 goals in group stages
Salah Played his first ever match with the national team against Sierra Leone in 2011. He Scored the first goal against Niger in a match which ended 3-0.
He was the Top joint goal scorer in the 2014 African World Cup Qualifiers, he was awarded Africa's most promising talent award in 2012, awarded the Swiss Golden Player Award which is the award for best player in the Swiss league in 2013.
What can Salah offer to The Blues?
He's only 21 years of age and a player who can still learn and improve from Mourinho's experience to be deadly in front of goal.  On the flanks he is already a player with raw talent. He doesn't have the reputation of Hazard but he is at the same stage of development that Hazard was when he joined us last season.
We can see how much players under Mourinho improve and how they can become top class performers such as Azpilicueta & Hazard who have improved significantly under Mourinho.
Salah is more of a natural winger who can play out wide on both flanks. He is, as Mourinho wanted, a left footed player who can play on the right side with pace and ability, and also to track back in defensive situations coupled with his high work rate.
His intelligent and energetic movements into spaces between the defense making himself available for passes and scoring opportunities is probably why  Mourinho tried to use him in the Man City game in the FA cup, as a central forward Unfortunately he didn't get the service or a decent opportunity in that game as the whole team were below par.
He has a very good ball control mixed with good technique and a great first touch in general that would give him an advantage over opposition full backs and we still remember how he attacked our left flank in the matches he played against us.
What he lacks currently is confidence as the move was a sudden and was a big one for him and indeed for the entire nation of Egypt as well. He needs still to adapt to the Premier League bearing in mind that he came from the Swiss League – a league that has low pressure on players  – and also playing for a big fish in a small pond, as Basel were the strongest team in a poor league. As Mourinho said he still needs about 6 months to adapt to the style and speed of the game in Chelsea
He still looks a raw talent and Mourinho will be working on him, helping him to mature and to get the best out of him.
Salah isn't there to fill Mata's shoes at Chelsea as some people think, as the two play in different positions and have a different playing style. But it will no doubt be a weight on young Salah's shoulders knowing he came in as a direct result of Chelsea's two time player of the year leaving.
What Egyptian Football Fans hink about Salah: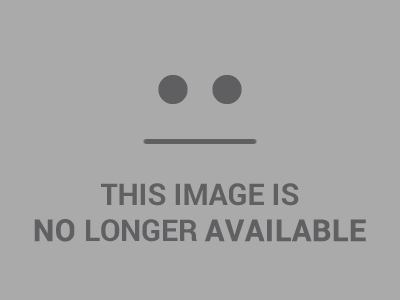 I have been asking  people here in Egypt who watch Salah week in and week out and most of them have faith in his ability and they are optimistic about his move to Chelsea. On the other hand there are those who think that the player will not start enough for the club and may either be loaned out,  sold or would fail and return to Egypt,  but I think they are way too pessimistic.
Others in Egypt and in other countries as well, have  judged  him by the few minutes he played against Newcastle, WBA and Man City  and may be thinking this is all he has got to offer. Theses people should be more patient wiht him as he is a player for the future and the very few minutes he played are not enough to judge a player as to how he would perform despite the few positives we have seen as well.
My Opinion is that Salah made the right move to come to us as he is going to work with Mourinho who is one of the best, and that could turn him from a promising talent to a shining star and a Winner. He will have a great impact on the team. He has still a lot to offer but he needs time.
Nagy #CFC follow me on twitter: @Cavenaghi99